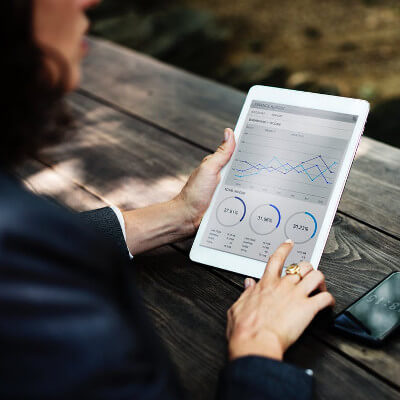 The telework is spreading in many companies. However, managing a team remotely remains a source of prejudice for many managers. Reluctant to manage a team at Abroad, they often prefer to stick to a traditional work organization. However, there is nothing insurmountable about managing a team remotely when you know the right methods to implement. And above all, the advantages it brings!
Management of a remote team and management of employees
The recruitment process for the management of a team abroad
Telework does not mean enjoying total freedom at home and working when you want to. That's why a manager needs to know how to hire the right profiles if he wants to manage a team at distance successfully. It is about recruiting autonomous and reliable people who do not need to be constantly stimulated or monitored. So how can you be sure of a candidate's qualities? The best tool to test the compatibility of a worker with the management of a remote team is to subject him/her to a trial period.
Managing a team abroad: integrating and managing employees on a daily basis
elaboration of a guide. It will include everything an employee needs to know. Technologies to be used, communication channels and even corporate culture. In addition, which says management of a team abroad, also says regular feedback. The organization of a weekly or monthly meeting is a good idea. It is not because the members of a team are physically separate that all communication must cease. On the contrary!
Managing a team abroad: the benefits of a clear strategy
Be explicit about the reasons for managing a team remotely.
You can't manage a team abroad without explaining why the project was thought this way. Each activity entrusted to a remote collaborator must be supported by a brief, even a short one, which by will explain the reasons. This is how it will be possible to win the commitment and motivation of the teams.
Be explicit about the objectives of managing a team remotely
What do you expect from the management of a team abroad? If your expectations should already be apparent during the job interview, it is imperative to insist regularly on the objectives. A remote collaborator does not must not feel abandoned. It is important that he knows what he has to do and what the deadlines are. The number of hours worked, how managers and employees can exchange ideas and how they can evolve. future strategies: everything must be transparent !
Managing a remote team: the tools to use
Management of a team abroad and follow-up of missions
When managing a remote team, use a communication platform. You will be able to add a specific tab to broadcast the tasks to be performed. Using a simple capture screen, it is possible to have a quick and efficient feedback. For sending reports, there are appropriate tools available. For sharing documents, also consider using GoogleDocs and Dropbox.
The secrets of successful communication
Internet greatly simplifies the management of a team abroad. You can send e-mails for global information that is not likely to be misinterpreted without context. In addition, some platforms can help you manage a team remotely. Slack or Basecamp allow daily and intuitive communication. For audio and video calls, Skype remains a privileged instrument. But use it with parsimony, for group meetings or sharing of strategic information in particular. As a traditional piece of equipment, the telephone should not be forgotten. Despite all the technological advances, it remains the The best way to talk face-to-face when you want to manage a team abroad.
Manage a team remotely thanks to the creation of an internal blog
To manage a team abroad, the blog has a double advantage. Firstly, it is used to disseminate the company's news to remote collaborators. Secondly, it emphasizes the values and projects that bring together the members of a team. It is therefore a tool of choice!
The importance of team spirit to manage a team remotely
Manage a team abroad by strengthening the links between teammates
Managing a team abroad also means ensuring the cohesion that defines that team. To do this, its members must know each other well and share strong bonds. Managers have long been opposed to discussions informal workplace. This is a mistake! It is its conversations that promote identification between members of the same team. In front of the coffee machine, in the canteen at lunchtime or in front of the company for the cigarette break: the more they exchange, the more employees will enjoy working together. A practice that should therefore be encouraged!
Team Building, meetings and seminars for the management of a team abroad
At the same time, there is no shortage of corporate events to optimize the management of a remote team. Managing a team abroad is not synonymous with abandoning physical meetings. Organize a seminar, a team building or simply a meeting to keep a non-virtual contact. Perfect to talk together about the objectives to be achieved! It is possible to plan meetings in small committee by creating sub-groups or even individual meetings. To view the management of a team abroad from a different angle, it is even possible to meet in a neutral place, such as in a coworking space. The Team Building offers other advantages to manage a team from a distance. At least once a month, plan an original and motivating outing. Always with a view to stimulate team spirit!
Cohesion through transparency: essential for managing a team remotely
To manage a team abroad, there are therefore two key words to remember. The first, already detailed, is communication. The second, transparency. You can set up the better tools to manage a team remotely, without transparency, failure is assured. The autonomy of the team and its ability to make the right decisions is determined by the level of transparency. All employees must have access to the same information. If you have any questions, please feel free to contact us.