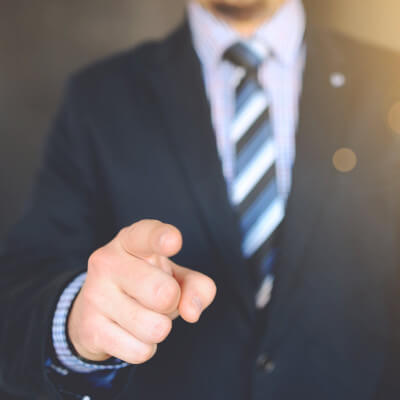 Social networks have gradually moved into the personal sphere, but also into the professional sphere. As a result, they are changing the approach to work and this also applies to direct and indirect recruitment. Moreover, according to a recent study, more than 79% of recruiters claim to refer to LinkedIn for recruitment campaigns and to feed the CV pools. So how do you use LinkedIn tools for the development of your CV? his company? We explain everything below: follow the guide!
The employer image on LinkedIn to recruit with LinkedIn
LinkedIn is shared on two angles: on the one hand the professional profiles and on the other hand the pages dedicated to companies. In order to optimise recruitment with LinkedIn, it is important to take care of these two aspects two aspects to find potential candidates for a position, but also to convey a good image of the company.
The recruiter's account to recruit with LinkedIn
The recruiter, for recruitment with LinkedIn, will contact potential candidates with their professional profile. In order to inspire confidence and seriousness, this profile must be regularly updated, with a profile picture and with a detailed description of the various functions occupied. The companies in question must be linked to dedicated pages so that the person targeted by the recruitment can refer to them. when doing research.
The company page for recruiting with LinkedIn
The company page is fundamental in a recruitment with LinkedIn. To make it attractive and eye-catching, it is necessary to go beyond the simple information requested in the description. You can for example publish blog articles related to your company or your sector of activity to generate traffic, develop your network by prospecting and highlight your company's culture.
The animation of your page and its attractiveness
To put your company page and your recruitment in the spotlight on LinkedIn, your prospecting strategy must be based on three criteria: first of all, encourage users to like and follow your page by offering them quality content and then encourage them to interact with your page by commenting on the published content.
Recruiting with LinkedIn: a specific process
Recruitment with LinkedIn must attract talent in order to function. Unlike a classic application with a CV and cover letter, the process of recruiting with LinkedIn is a good one. different. First of all, there is the immediate accessibility of information. In other words, the candidate will check certain information before applying and to do this, he will look at the recruiter's profile as follows than on the company page. If the information is easy to access and the content has strong values, then you have every chance of attracting serious, value-oriented profiles. If they are interested in a position, then they will use their profile to apply: the recruiter will carry out the same verification of information (current situation, experience, portfolio, etc.).
Recruiting with LinkedIn and developing the activity
Recruiting with Linkedin doesn't limit to publishing offers and consulting profiles. Recruiting on linkedin is optimal thanks to dedicated tools such as "work with us" adds (embeded adds that promotes vacancies), the recruiter option (which cost 700€ / month), offers full access to the network and tools for browsing, and the life long recruiter version(90€ / month).
Prospecting
Recruiting on LinkedIn allows you to start a targeted canvassing of qualified contacts. To be able to enter with them, you can use the search bar and focus your request according to trade, company, sector of activity or name. Once you have an established list of contacts, it's time for the exchange.
The Inmail to recruit with LinkedIn
Inmail is LinkedIn's own communication tool for contacting the contacts you are interested in via the internal messaging system. You can use this tool to send your contacts information on your recruitment project. This must contain basic elements such as your presentation, your company, the recruitment project, the geographical area, the job title and possibly the remuneration. Once the targeted people have seen your message, you will be able to know: if they respond, you will also know in real time, but if you don't get a response within several days, you can consider them to be not interested, but nothing prevents you from calling them again.
Attention: the sending of Inmail is limited in the free version of LinkedIn. If you wish to contact a good number of contacts, it is recommended to switch to the premium version, which is a paying version.
Telephone canvassing for recruiting with LinkedIn
You can launch a telephone canvassing operation with LinkedIn if the targeted contacts have left their telephone details on their profile. If this is not the case, you can quite simply soliciting in the context of an Inmail approach. During your telephone exchange, approach the contact in a particular order: your presentation (your name and the company for which you work), the source of your information (LinkedIn) and finally the purpose of your approach (imminent recruitment, etc.).
You now have all the information you need to take advantage of the tools offered by LinkedIn to develop your company's activity and recruitment. It's up to you to put them forward to increase the potential of your company. your searches and find candidates who share the values of your structure!