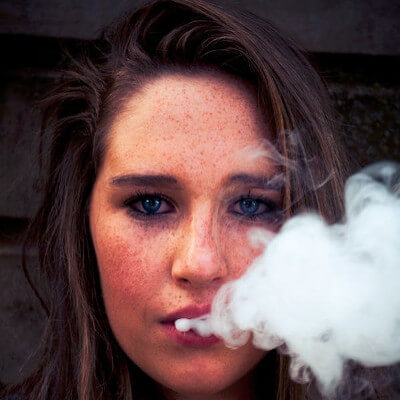 Smokers and vaporizers are required to do without vaporizing and smoking in their workplace. The question arose when e-liquids and electronic cigarettes began to appear on the market, which was problematic for business life. Was vaporizing the same as smoking? And therefore was it forbidden? Is it a nuisance to people in the surrounding area? All these questions now have a firm answer that we detail below.
What the law on vapotage says?
Whether or not vaporizing in a public space has created a legal vacuum since the use of electronic cigarettes, users' questions now have a clear and uncompromising answer. Indeed, since October 1, 2017, the law formally prohibits the use of e-cigarettes in all places that are covered and closed and that are for collective use: this law therefore includes companies, but also schools and places that are intended for training and public transport.
Can I spray in my office?
The law of 1 October 2017
In accordance with the law of 1 October 2017, steamers are not allowed to steam in an open office (open space type) or in the company's common areas. If you want to use your e-cigarette, then you will have to go outdoors just like smokers who smoke traditional tobacco.
Good to know: More generally, all areas that are shared (common areas) are affected by the prohibition to vaporize: this concerns toilets, meeting rooms, training facilities, break rooms, company restaurants, reception halls, factory production lines, etc.
The closed office
On the other hand, if you are lucky enough to have a closed and individual office, nothing prevents you from doing so. However, this only applies if and only if no one works with you. On the employer's side, he must ensure that the protection of employees' health is strictly respected: in this sense, he can take the decision to prohibit you from spraying if he considers that there is the slightest risk for employees. In other words, this measure is at the company's discretion: if the conditions are met so that no one suffers your vaporization, just like passive smoking, then you are likely to be able to use your electronic cigarette in your office, but it is always recommended to ask your management for authorization to avoid any conflict on this subject.
What are the risks involved?
Sanctions on the user / employee side
If a vaporizer does not respect the law and uses his electronic cigarette in a shared place, for example in an open space office, then he exposes himself to sanctions, but he also exposes the company. Indeed, the user is liable to a fine of 150 euros for having vaporized in an unauthorized place.
Did you know? To go further, the company can have the offence determined by a labour inspector or a judicial police officer. To do so, it simply has to make a request to the services concerned.
Company sanctions
The company faces a fine of €2,250 if warning signs about the ban are not posted. The company also has an obligation to inform its employees of the ban on vaporizing and smoking through signs. These are mandatory and can be checked by the occupational health and safety services.
Good to know: It is strongly recommended that companies include the ban on vaporizing and smoking in the company in their internal regulations. In this way, in the event of control by the labour inspectorate or hygiene services, only the employee will have to answer for his or her fault and assume responsibility for his or her actions.
Internal risks
An employee who does not comply with the law and the internal regulations may be taken over by his or her hierarchy. The fact of vaporizing in a closed space constitutes a harmful action towards his colleagues and on the work environment in general.
Disciplinary action for non-compliance with the rules of procedure may range from a simple warning to dismissal.
Are there any exceptions?
As a general rule, the company has no obligation to create a space reserved for steamers: they will have to join their smoking colleagues outside, for example on the sidewalk.
On the other hand, if you work in a place that welcomes the public, then you can spray in certain specific areas: for example, the smoking area in hospitals and public administrations, the restaurant sector (on the terraces) or the stadiums since the latter are open to the outside. Of course, if your employer's internal regulations prohibit you from spraying, you must firmly adhere to this prohibition.
Thus, you now have all the information you need to properly (or not) vaporize in your workplace. Although legislation has been slow to legislate this new way of smoking, users are now required to strictly comply with the law at the risk of being fined. If you have any doubts about whether or not you can spray at your workplace, it is always recommended to get in touch with your hierarchy, consult the internal regulations or simply abstain.